Avatar!!!
I recently purchased an Avatar to be created by Scott Meyer of Basic Instructions. Today he sent me the completed avatar. Here it is: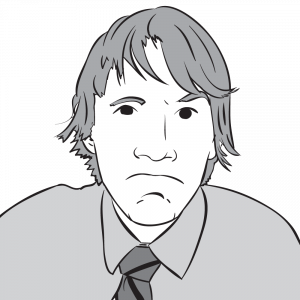 Pretty sweet, huh? Anyway, I figured this would be cool, because I get to look cool and support an excellent webcomic/artist.
Get your own here!
Oh yeah, and maybe you want to see the original. That was done by my roommate at the time.
Posted Wed, Jun 10, 2009
---
---