Transform (into a car)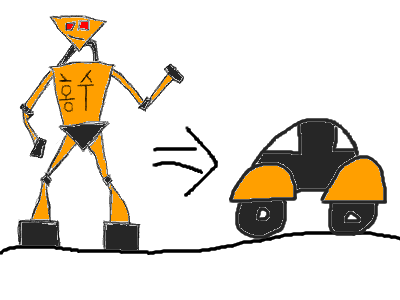 Today I tried to transform into a car. I ended up just kinda rolling into a little ball. What I need to do is figure out how to make that awesome transform sound. Also I need to learn how to draw cars maybe. Maybe to transform into something you have to know how it works and stuff…. Maybe I'll try turning into a computer.
Does anyone know if being a vampire is a super power? And how would I test that? And what about werewolf? Or zombie/zombie robot?
Posted Fri, Aug 10, 2007
---
---