Walking Through Walls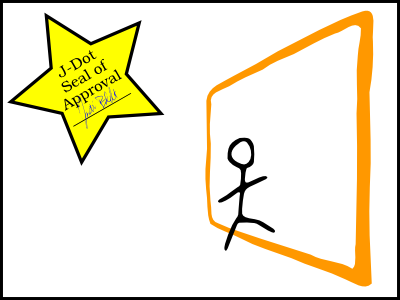 I tried walking through walls and had no luck. I tried both cinder-block and wood. I also tried willing myself through, imagining walking through, "just doing it," and probably others that I don't remember. J-Dot was there which is why this gets his seal of approval.
In other news, my laptop's power plug slot thing got broken, so my whole laptop was broken. GOAT and I looked up the part online, bought it (thanks laptopjacks,) and soldered it in. This is of course after taking the entire thing apart (it was deeply hidden inside.) Interestingly, I had saved every little bit of plastic and whatnot while taking it apart and one of those pieces of plastic turned out to be a transistor that broke off when the plug thing broke. We soldered that in as well. After we put it back together it worked! Wow! Pretty cool. Anyway, I am probably going to look into getting a new one soonish anyway, so if anyone has any ideas, let me know.
Posted Fri, Sep 28, 2007
---
---